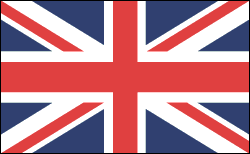 CONCERT RECORDINGS AND TRANSMISSIONS 
RECORDING LARGE FORMS (ORCHESTRAS, CHOIRS, OPERA) 
SMALL FORM RECORDINGS (CAMERALISTICS, ORGANS) 
EDITING, STEREO OR SURROUND MIXING AND MASTERING
What my capabilities are:
The work I am currently doing: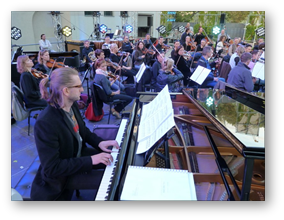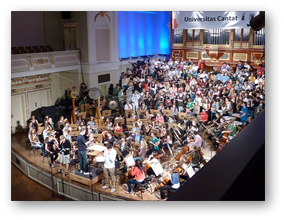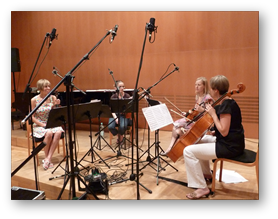 My current recording system is based on Dante technology and allows multi-track recording of up to 64 channels / tracks with sampling up to 48 kHz, while mixing the material for transmission. I can also record with double sampling up to 96 kHz, but the number of channels is limited to 32.
In case of very large compositions, the system can be extended by another 64 channels at 48 kHz sampling.
I am completely independent in terms of equipment, I do not use borrowed equipment. The whole system is optimized and tested for high reliability, consisting of high-class devices.
My system is fully mobile. It can be installed and ready to work in a short time. I arrive to any place in Poland and Europe to recording sites with my own transportation.
I also have a rich set of studio condenser microphones e.g. Neumann, AKG, Shure, Audio-Technica and others, along with the necessary cabling and stands.
I make recordings in the room suggested by the client; it can be, for example, the headquarters of an orchestra or choir. I can also suggest objects known to me from practice.
I perform editing, mixing and mastering in my own workshop, equipped with a computer system based on the DAW Magix Samplitude Pro X6 Suite, Steinberg Nuendo 11 and Cockos Reaper software, as well as a rich set of sound processing plug-ins from various software companies.
If necessary, I can also enter a recording studio with performers and register their material using the equipment in this studio.
---